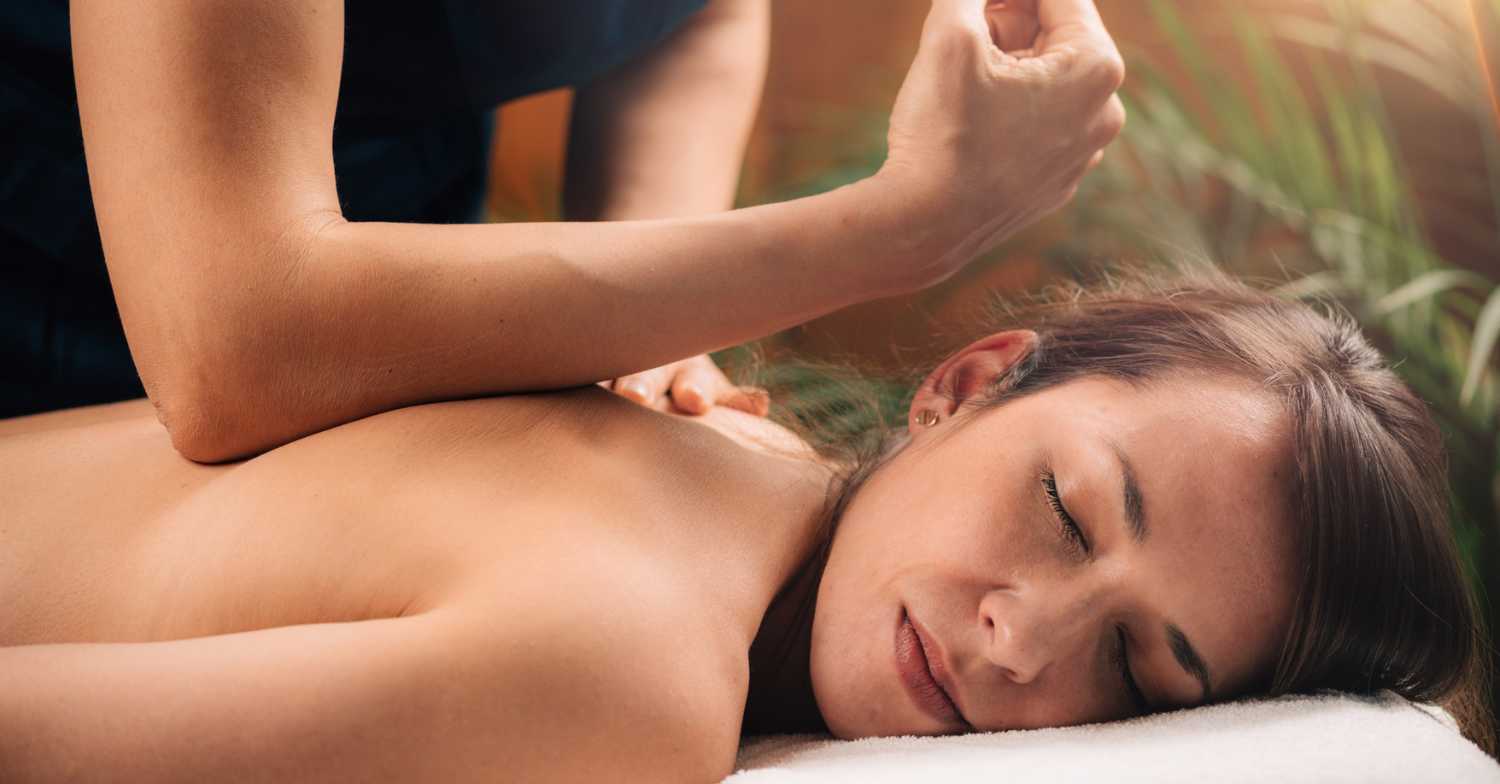 Do you find yourself struggling with the daily stress and anxieties life throws at us? Are you looking for a way to escape it all and feel refreshed without spending time away from your busy schedule? An awesome massage is a perfect solution! In this blog post, I'm going to share 10 secrets for having an amazing massage that can help you relax, restore energy levels, and just plain feel good. From essential tips on how to prepare before your session begins to which type of massage works best for your needs, these tips will have you feeling completely blissful in no time! So, what are you waiting for? Let's get started exploring these powerful massage secrets.
1. Do Your Homework
Finding a massage therapist that is highly skilled and meets your needs can be an overwhelming process. Getting recommendations from those you trust or researching reviews online are excellent starting points. Furthermore, make sure to reach out directly; ask them about their specialty techniques as well as any health concerns that may need to be addressed during the session. Lastly, find out if they possess appropriate credentials - licensure requirements vary by state but currently 46 states have this requirement in the U.S.
2. Give Complete Healthcare Information
You will be asked to fill out a confidential intake form prior to your massage. Be thorough, including information about past surgeries, health conditions and areas where you are having pain. Some massage therapists have intake forms that you can fill out in advance online. This is helpful so that the therapist can review your information ahead of time and you don't have to feel rushed at your appointment. Be clear about what goals you have for receiving massage therapy, such as reduce pain, relaxation, or better flexibility. Also, update your health changes regularly as they may affect how your massage is conducted. These changes include different medications or a new diagnosis, for example.
3. Arrive Early
Schedule to arrive 10-15 minutes before your appointment time. Getting to your appointment early allows you to begin winding down for your massage. Relaxing a few minutes before will allow you to have a better experience. A sign of a good massage therapist is someone who can spend time getting to know you and your health needs before you get on the table. Being late can cut that conversation time-or your massage short.
4. Wear Comfortable Clothes
For the most comfortable experience, it's best to arrive at your massage appointment in something loose and cozy. If you're coming straight from work, don't worry – just bring a change of clothing for after the session! Slip into some soft shorts or joggers with a t-shirt - so that all those wonderful feelgood benefits can last even longer.
5. Eat Light
If your massage time falls around a meal, indulge in the perfect snack combo before your massage, such as fruit and a handful of nuts. Ideally, eat at least an hour and a half beforehand, such as delicious fruits or soup. Keep hydrated as always before and after a massage. Remember, your body weight is roughly 50-70% water.
6. Lotions and Potions
It's important to make sure your massage therapist is informed of any allergies you may have, like scent or nuts. To ensure a relaxing and safe experience, notify them if there are specific lotion oils without nuts that work for you, as well as sensitivities to scents. If you are a regular client, tell them if anything has changed since filling out the initial intake form beforehand. Then your therapist will be able to provide nut-free products with no added scents tailored just for you.
7. Room Conditions
Everyone has a different way they like to relax - some enjoy the soothing sounds of their favorite music, while others appreciate complete silence. Talk with your massage therapist ahead of time about what type and volume you would prefer during your session. Temperature can also be adjusted if necessary: just let them know if extra blankets or heating pads are needed.
8. Pressure
Massage therapy should be a calming and pleasant experience, but unfortunately it sometimes falls short due to the client not providing clear communication about their desired pressure. Discuss your level of comfort with your therapist right away so they can adjust accordingly - this will help ensure an enjoyable session free from pain or discomfort.
9. Conversation Level
Take control of your massage experience - let your therapist know the perfect level of conversation for you to fully relax. Whether it's engaging in friendly banter or relishing peaceful tranquility, make sure this time is tailored specifically to what helps you unwind.
10. Before You Go
After your massage, take time to gently rise from the table. You may experience a light-headedness as you sit up--this is normal and should pass shortly. For maximum benefit, make sure to book another session at this time; regularity will help ensure improved health! Talk with your therapist about how you felt throughout the treatment and provide honest feedback on what went well (or didn't). To keep that blissful feeling going for longer: avoid any strenuous physical activity after your appointment and remember to get an early night of rest when possible.
The biggest takeaway from this blog post is the importance of communication when it comes to getting the massage experience you are looking for. A little bit of preparation and a few good questions can go a long way. Remember that the most important part of massage therapy is to make sure you feel relaxed, and express comfort and preferences upfront! If ever you're unsure about anything, don't hesitate to ask your practitioner before, during or after your massage session. It might just be what makes it perfect.
With these tips in mind, your next massage should be one that leaves you feeling like you're truly experiencing an amazing massage session. If you're ready to get started on experiencing top-notch body work and relaxation, then click the book now button to kick off an unforgettable journey into self-care and healing today!

Recent Posts